There are several advantages and disadvantages, and other considerations related to term life insurance. Marketing term life insurance to your clients with an honest, knowledgeable, unbiased approach helps better serve the needs of people looking for consistency, honesty, and comprehensive information about insurance products. Is term life insurance the right choice for your clients?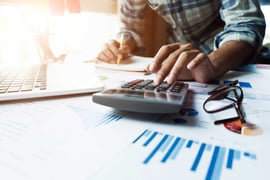 What is Term Life Insurance?
The simple explanation is that term life insurance is life insurance provided for a certain term. Yet, term life insurance is actually more complex.
The Insurance Information Institute (III) defines level term life insurance as insurance that pays the same benefit when the policyholder dies at any time during the term. A decreasing term life option is a renewable policy with decreasing coverage over the life of the policy.
Term life insurance provides coverage for a designated term, typically for five years, ten years, or 20-year term options.
Advantages of Term Life Insurance
The advantages of term life insurance make it an attractive option for your clients. Term life insurance provides advantages that include:
Affordable life insurance that is less expensive than whole life policies
Easy to administer as a group term life insurance option
Offers certain tax advantages
Offers flexible term options
Term life insurance is sometimes considered the ideal option for those individuals that cannot afford more expensive types of policies. It is also a popular option for people at certain life stages.
Disadvantages of Term Life Insurance
There are some potential disadvantages of term life insurance. One drawback is that it is usually more expensive over time when compared to whole life insurance. Clients may consider other possible disadvantages, such as:
No benefit is paid if the insured does not die within the policy term
The policy does not build cash value
Renewing the policy likely means paying a higher premium rate
Some companies have age-related cut-offs for term life insurance at around age 65 or 70
Premiums for Term Life Insurance Policies
When you offer term life insurance for clients, the premiums likely vary. Prepare your client to answer lifestyle-related questions—such as type of lifestyle, habits, and hobbies. These could possibly work against a client when applying for term life insurance.
If they smoke or work at a dangerous job, they should not expect to have the same low premium as a co-worker, or family member that is a non-smoker working at a desk job. Make sure that they understand how premiums are calculated before they sign on the dotted line.
Term Life Insurance Cash Value
Whole life insurance policies typically build cash value as long as premiums are paid on time. Term life policies do not build cash value.
Individuals likely want to consider this point when making life insurance policy decisions. Remember, there is also no benefit paid if the insured does not pass away during the designated term.
Other Considerations
Term life is possibly an excellent means of providing life insurance for your clients. This is also true if they are without a lot of money to pay for whole life premiums.
Look for possible tax breaks when providing term life insurance. Financial advisors often recommend the term life insurance option because of the initial savings, compared to other life insurance options.