Address Common Areas of Concern:
We have put together this free guide to help you lay down the groundwork for growing your life insurance business and increasing your life insurance sales.

Throughout this guide we will cover the following topics:

Defining Your Natural Markets
Determining Strategies to Suit These Markets
Choosing the Right Product and Presenting a Strategy around It
Processing New Business
Servicing These Policies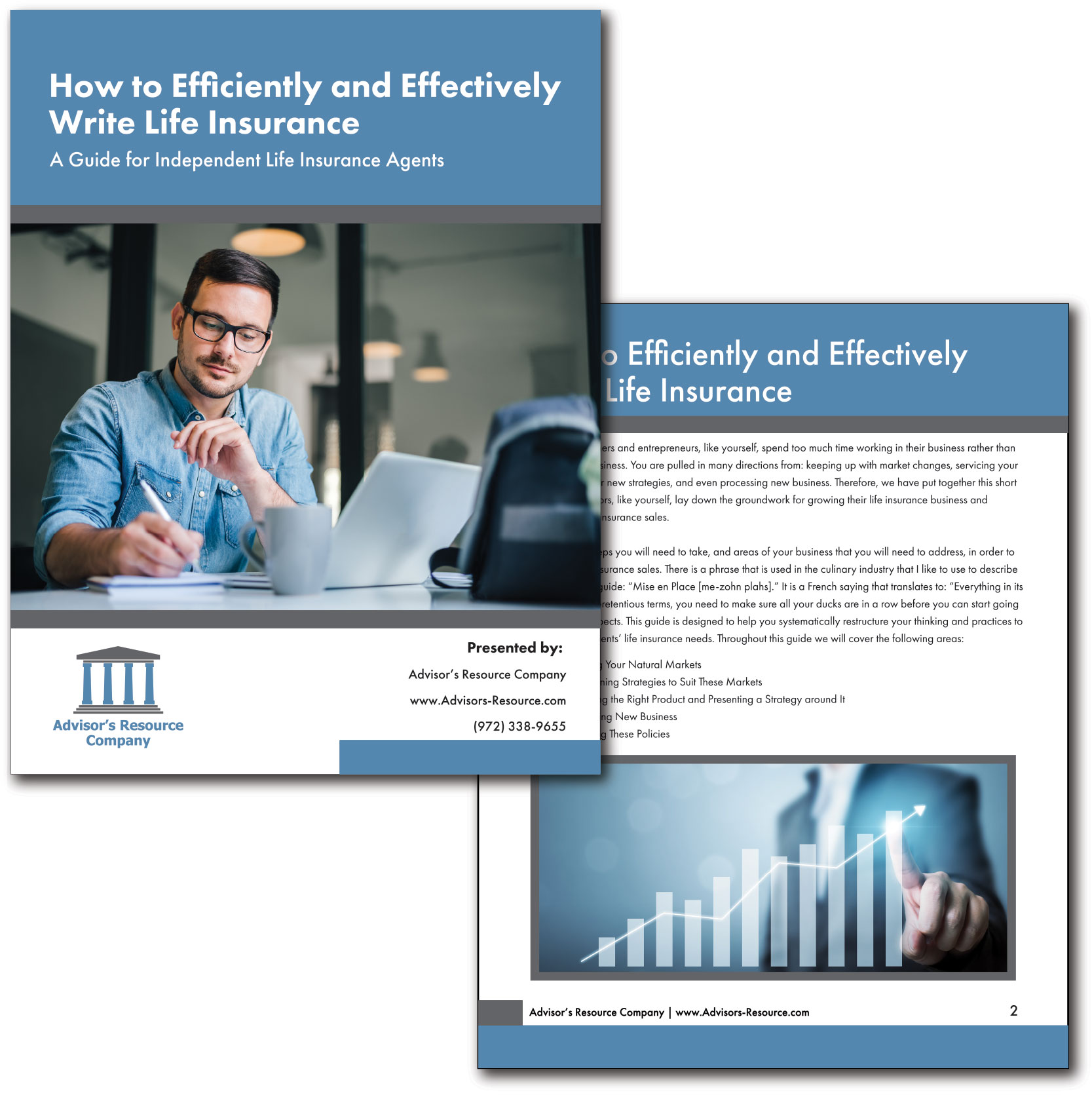 Access Your Free Guide Now
How to Efficiently and Effectively Write Life Insurance:
As your business grows, you struggle to balance your business development efforts with managing your current client base. You want to expand your business but don't have the time or resources to do it.
We have developed a guide to help advisors address common areas of concern within their practice:
Finding Prospects for Life Insurance
Developing Strategies for Their Clients
Finding Time to Process New Business and Manage New Policies
In short, this guide will help advisors use their time more efficiently and effectively!