Do you struggle to close complex life insurance cases?
Developing a powerful presentation can be hard! It takes a lot of time to create a presentation that is attractive while getting your point across clearly and concisely. So let us develop it for you!
A new way to present life insurance!
Our turn-key life insurance presentation system is designed to make life insurance easy-to-explain and easy for your clients to understand. We provide customized and branded proposals and point-of-sale material that is tailored specifically for your clients. With our team running the illustration and assisting in finding the right strategy, we help you deliver a professional proposal that will help you close more sales.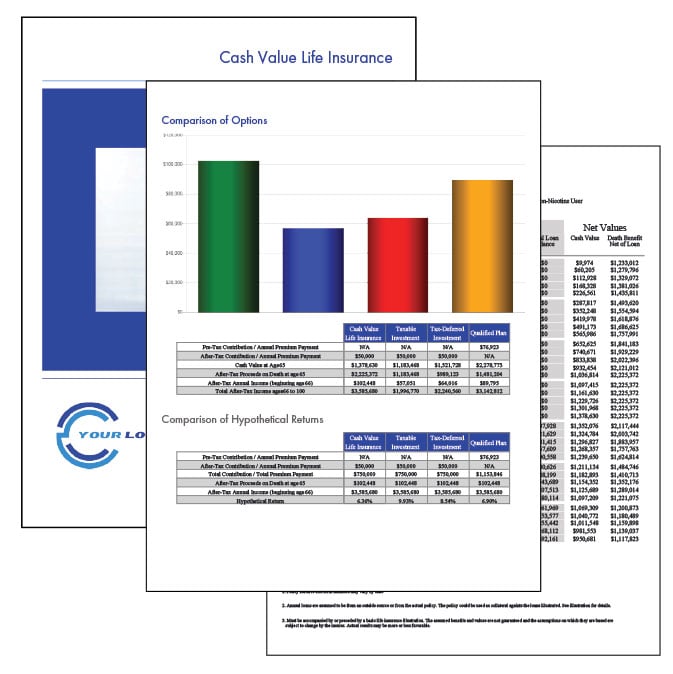 Compare IUL to other ways to Save:
You'll have an edge over other the competition with turn-key IUL comparisons. Show your clients how Indexed Universal Life Insurance (IUL) compares to other traditional plans, such as:
IUL vs 401k

IUL vs Roth IRA

IUL vs Qualified Plans

IUL vs Taxable Investments